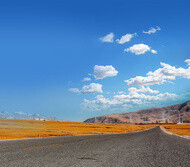 background fuel savings mast bg tire
ROLLING RESISTANCE COMPARISON
Compare the rolling resistance of your tires to the MICHELIN® X One® tire.
ROLLING RESISTANCE AND OTHER LOSS FACTORS
A truck engine has to overcome three major forces in order to maintain speed:

infographic aerodynamic drag save on fuel
At 105 km/h, aerodynamic drag accounts for approximately 40% of fuel consumption.

infographic mechanical losses save on fuel
Mechanical losses account for approximately 25% of fuel consumption.

infographic rolling resistance save on fuel
Rolling resistance accounts for approximately 35% of fuel consumption.
MICHELIN® X ONE® TIRES CAN REDUCE ROLLING RESISTANCE UP TO 30%.
How? It only offers two sidewalls compared to the usual four of duals. Plus, it offers advanced tread and casing technologies.
HOW ROLLING RESISTANCE AFFECTS A TIRE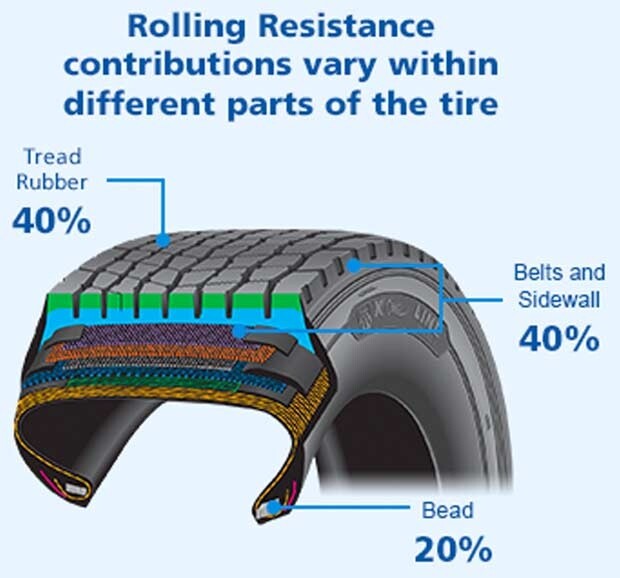 edito savefuel rolling1 tire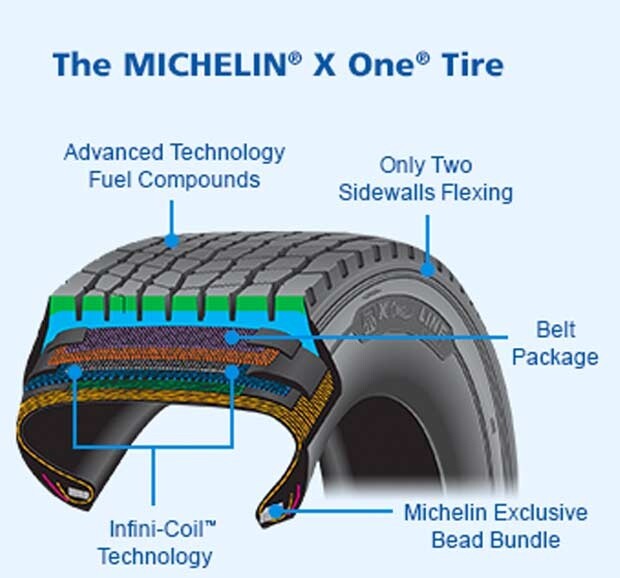 edito savefuel rolling2 tire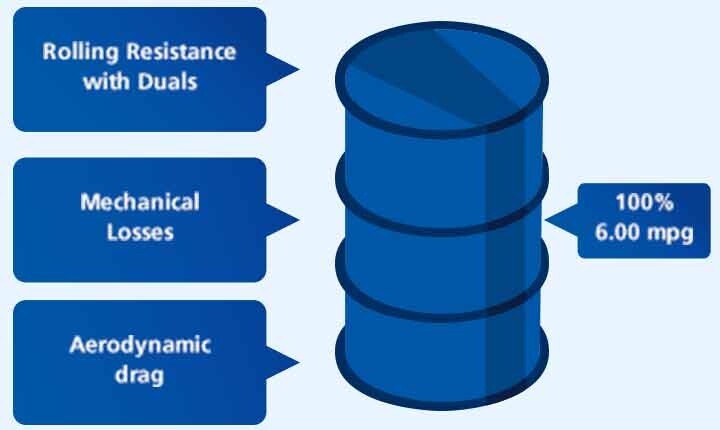 picto savefuel savings1 tire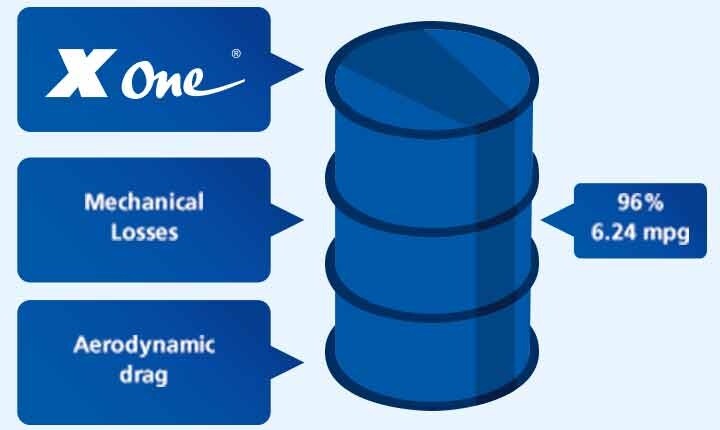 picto savefuel savings2 tire

edito savefuel x one tire