MICHELIN® RETREAD TECHNOLOGIES
AN ENVIRONMENTALLY FRIENDLY WAY TO PROTECT YOUR BOTTOM LINE
Select a field
Invalid search parameter, please try again
WHY RETREAD?
Retreading your tires is good for the environment and for your business. Discover a way to get the most out of your tires when you choose to embrace the retread process.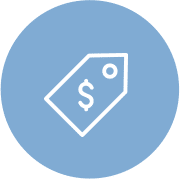 REDUCE TIRE TOTAL COST OF OWNERSHIP (TCO)
A casing is 70% of the value in a new tire purchase A retread is 35% of the cost of a new tire A retread delivers 80% of the mileage of a new tire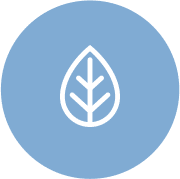 REDUCE ENVIRONMENTAL IMPACT
Saves 100 million+ gallons of oil annually1
Millions of tires that would end up in landfills yield thousands more miles1
1retread.org/learn-more
WHY MICHELIN® RETREAD TECHNOLOGIES?
Our innovative retread process creates retreads you can trust to save money and keep your trucks on the road. Utilizing Michelin's new-tire design technology, proven tread designs and new-tire manufacturing standards, the MICHELIN® Retread Technologies (MRT) retread process delivers reliable retreads, designed for your application to help you maximize your tire assets.
Low rolling resistance, SmartWay® verified retreads for maximum fuel efficiency
Michelin proprietary technology that yields multiple retreads
Monitored and audited, 9-step manufacturing process delivers uniform results
Increased accountability of your assets with Bib Tread mobile on-site digital app
Consistent, nationwide retread warranty backed by Michelin
MRT 9-STEP MANUFACTURING PROCESS
1) INITIAL INSPECTION
Every casing, every detail, inspected every time - Enables trained operators to detect subtle irregularities that may indicate internal damage such as zippers
2) BUFFING
Computer automated, guided by casing-specific database and sensors - Provides under tread of optimal profile, depth, and texture
3) CASING INTEGRITY ANALYSIS (CIA)
SHEAROGRAPHY: Two-step laser photography performed on every tire - Reveals separations or blisters within the belts or other areas of the casing not visible to the operator
MRT - Casing Integrity Analysis (CIA) - Shearography
4) X-RAY
Available and used when needed -
Allows visual inspection of the
steel belts within the casing
5) REPAIR
Best practice repairs -
Thermal curing along with mechanical pressure
exceeds industry standards
6) TREAD BUILDING
Uses MICHELIN® patented new tire tread patterns, rubber compounds & technology - Combines two operations into one by applying hot cushion gum and pre-molded tread on same machine
7) DOUBLE-ENVELOPING
Unique use of inner envelope applies pressure to both sides of the repair - Ensures that every surface of the retread undergoes uniform pressure and temperature
8) CURING
Computer controlled for minimum temperature variations - Achieves optimal uniformity and enhances full integration of all repairs
9) FINAL INSPECTION
Assurance of the best retread every time - Thorough inspection of crown, sidewall, bead and interior
Submission Confirmed! Your message has been submitted.
Thank you for contacting Michelin

By providing my email address and clicking the button below, I agree to the Terms of use and Privacy Policy, provide my electronic signature, and consent to receive automated marketing emails, regardless of any previous registration on any company, State or National opt-out list from Michelin North America, Inc. Consent is not a condition of any purchase. You may opt out any time. A Michelin representative may contact you if you express interest in being contacted in regards to a product or service offer. The Representative could be your local Michelin Sales Representative or a Michelin Authorized Dealer in your area.
* Required Field
Michelin respects your privacy. The information that you send to us is protected by our privacy policy.