Professional Services / Tradesmen
When every second counts and people are counting on you, you can count on your tires to deliver your promise!
Find the right tire
Select a field
Invalid search parameter, please try again
Michelin, helping you deliver on your promises!
You are independent and your job is your life. Your commercial vehicle is essential for the success of your business. When you get in your truck, it's to deliver to your customers, to go to a construction site, etc., and you can't afford to waste time. It has to keep driving in all weather and on all terrains!
Your customers are your priority. When it comes to maintaining your truck, the less you have to worry about it, the better off you are! So having to manage the tires and constantly asking yourself if you have the right tires should never be a problem!
Edito artisans commercants Tire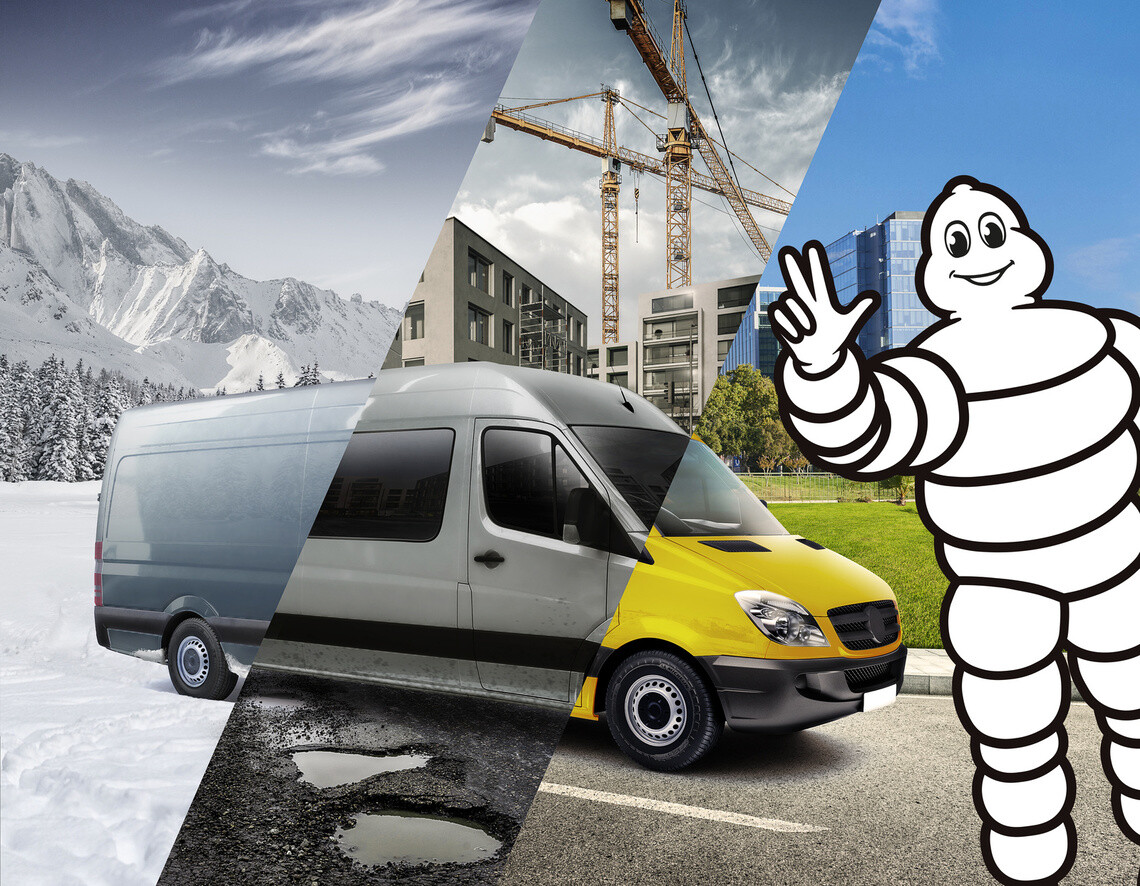 Picto agilis gamme Homepage Help and Advice
gamme pneu MICHELIN Agilis
The solution adapted to your activity
Find the commercial tire adapted to your use: urban or regional deliveries, on building sites, transport of people, in summer, winter, or in all weathers...
With the MICHELIN® Agilis® CrossClimate® dedicated to C Metric vans and pickups, you'll be able to focus on your business and your customers, no matter what the weather or where your business takes you. From safety on the road, to fuel savings, and durability, we are committed to being by your side on a daily basis.
DESIGNED WITH YOUR BUSINESS IN MIND
Explore the innovations that make the MICHELIN® Agilis® CrossClimate® tire a durable, dependable tire for your business and customers.
AGILIS CROSSCLIMATE Durability
AGILIS® CrossClimate®
Our Most Durable Heavy Duty Light Commercial Truck Tire − Professional-Grade Construction including CurbGard™ sidewall protectors that resist curb scrubbing in urban environments for improved sidewall durability.
Agilis® CrossClimate® tire - Happy Dance
HAPPY DANCE FOR ON‑TIME SERVICE
When they're relying on your service to make their house feel like a home, delays just won't do. The families you serve deserve durable, dependable tires, because cozy comfort is a top priority.
MICHELIN IS COMMITTED TO Professional Services/Tradesmen
Michelin Agilis® CrossClimate® tire - Frank & Eleanor
LOVE AND TIRES THAT LAST
For Frank, time is everything and she is everything, so you can't waste a second with a flat or failure along the delivery journey. After all, he's waited 50 years for this.
Michelin Agilis® CrossClimate® tire - Love Treats
GOOD BOY, GOOD TIRES
Their kids climb and play on the dog all day, and then they call you to show him just how good of a boy he is. For treat delivery worthy of a man's best friend, you'll need tires you can trust.
Edito ppl small truck Tire
Edito photo truck workers Tire