michelin background mrt mast desktop tire
MICHELIN® RETREAD TECHNOLOGIES
AN ENVIRONMENTALLY FRIENDLY WAY
TO PROTECT YOUR BOTTOM LINE
WHY RETREAD?
Retreading your tires is good for the environment and for your business.
Discover a way to get the most out of your tires when you choose to embrace the retread process.
REDUCE TIRE TOTAL COST OF OWNERSHIP (TCO)
A casing is 70% of the value in a new tire purchase
A retread is 35% of the cost of a new tire
A retread delivers 80% of the mileage of a new tire
REDUCE ENVIRONMENTAL IMPACT
Saves 380 million+ litres of oil annually1
Millions of tires that would end up in landfills yield thousands more kilometers1
¹retread.org/learn-more
WHY MICHELIN® RETREAD TECHNOLOGIES?
Our innovative retread process creates retreads you can trust to save money and keep your trucks on the road. Utilizing Michelin's new-tire design technology, proven tread designs and new-tire manufacturing standards, the MICHELIN® Retread Technologies (MRT) retread process delivers reliable retreads, designed for your application to help you maximize your tire assets.
Low rolling resistance, SmartWay® verified retreads for maximum fuel efficiency
Michelin proprietary technology that yields multiple retreads
Monitored and audited, 9-step manufacturing process delivers uniform results
Increased accountability of your assets with Bib Tread mobile on-site digital app
Consistent, nationwide retread warranty backed by Michelin
MRT 9-STEP MANUFACTURING PROCESS
Every casing, every detail, inspected every time - Enables trained operators to detect subtle irregularities that may indicate internal damage such as zippers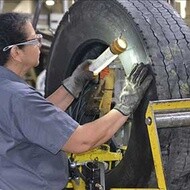 michelin edito mrt accordion 1 initial inspection tire
Computer automated, guided by casing-specific database and sensors - Provides under tread of optimal profile, depth and texture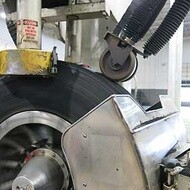 michelin edito mrt accordion 2 buffing tire
CASING INTEGRITY ANALYSIS (CIA) – SHEAROGRAPHY
Two-step laser photography performed on every tire - Reveals separations or blisters within the belts or other areas of the casing not visible to the operator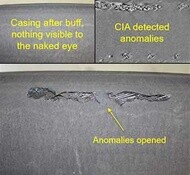 michelin edito mrt accordion 3 cia tire
Available and used when needed - Allows visual inspection of the steel belts within the casing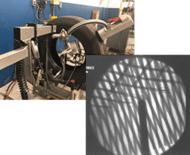 michelin edito mrt accordion 4 x ray tire
Best practice repairs - Thermal curing along with mechanical pressure exceeds industry standards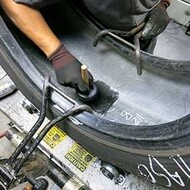 michelin edito mrt accordion 5 repair tire
Uses MICHELIN® patented new tire tread patterns, rubber compounds and technology - Combines two operations into one by applying hot cushion gum and pre-molded tread on the same machine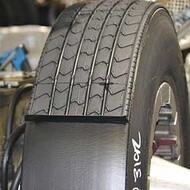 michelin edito mrt accordion 6 tread building tire
Unique use of inner envelope applies pressure to both sides of the repair - Ensures that every surface of the retread undergoes uniform pressure and temperature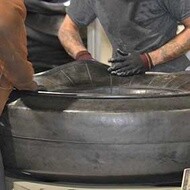 michelin edito mrt accordion 7 double enveloping tire
Computer controlled for minimum temperature variations - Achieves optimal uniformity and enhances full integration of all repairs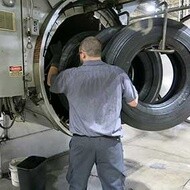 michelin edito mrt accordion 8 curing tire
Assurance of the best retread every time - Thorough inspection of crown, sidewall, bead and interior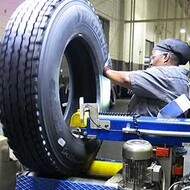 michelin edito mrt accordion 9 final inspection tire